Business Tax Problems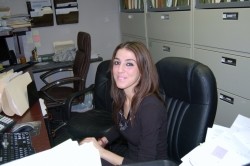 Does your business owe back taxes? Are you in trouble for not filling out your tax forms properly? The Levy Group of Tax Professionals is fully qualified to provide business tax help, whether you own a small business or a large corporation. We're experts in both federal and state business tax resolutions, and we're ready to work hard to get you the help with taxes problems you need. Call us today for a free phone consultation to discuss your corporate tax issues.
While the state of Ohio doesn't have a corporate income tax, it does have a commercial activity tax (CAT) that it imposes on most types of businesses with at least $150,000 in taxable gross receipts. That means your business needs to keep very tight, accurate records of all goods sold and services rendered. If you're having trouble keeping up with your business tax payments and receipts, turn to The Levy Group of Tax Professionals for help. Even a minor mistake can result in your company experiencing major tax problems down the line. IRS penalties and fees can add up quickly, making it more and more difficult to pay what you owe.
At The Levy Group of Tax Professionals, we understand that running a company is tough. You've already got a lot on your plate, from managing employees to ordering stock or supplies to paying overhead costs. If the daily demands of being a business owner have left you needing corporate tax resolution, let The Levy Group of Tax Professionals take some of the burden off your shoulders. Our licensed and insured enrolled agents and tax attorneys will use our 22+ years of combined experience to find the tax resolution scenario that's right for you. Contact our team if you need:
IRS audit representation
IRS tax return filing help
Back taxes help
Corporate tax resolution
Penalty abatement
Lifting of a lien or levy
Help with other IRS tax problems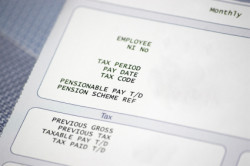 The Levy Group of Tax Professionals is proud to offer civil representation for your business tax problems. We've got the knowledge and experience to be your corporate tax advocate with the IRS, negotiating a tax settlement that is custom tailored to resolve your tax problems. We prioritize quality work with a fast turnaround time, so you don't have to struggle with income tax problems any longer than necessary.
If you need business tax resolutions in the Cleveland area, you need the professionals at The Levy Group of Tax Professionals. Our affiliations include the American Society of Tax Problem Solvers, the National Association of Tax Professionals, and the National Association of Tax Resolution Companies, which means we have the licensing and training to get the job done right. We're also fully insured for tax resolution, so you can be confident putting your business's financial matters into our hands.
Call The Levy Group of Tax Professionals today to discuss your corporate or small business tax issues. Getting help with tax problems can help your business succeed, freeing you to focus on your own customers or clients and ensuring that you spend your money wisely. If you're ready to resolve your tax problems, The Levy Group of Tax Professionals is ready to help!
corporate tax
tax problems
small business tax
tax resolution