IRS Audits
An IRS audit can be a harrowing ordeal for any taxpayer. The good news is, you don't have to go it alone. If you've received notice of an impending IRS tax audit, contact the team at The Levy Group of Tax Professionals for professional audit representation. We've got over 22 years of combined experience handling tax audits in the Cleveland region, so you can rest assured that our tax experts have the necessary knowledge and skill to get you through the IRS auditing process as painlessly as possible. We're qualified to provide tax representation to both individual and business clients, so if you've got an upcoming IRS audit, call or e-mail us today!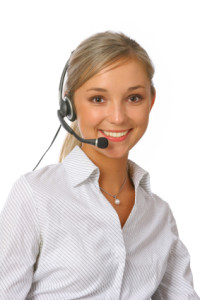 Each year, approximately 2% of all tax returns are selected for IRS auditing. The overall number is small, but when your return is one chosen to be audited by the IRS, it can be difficult to focus on anything else. Whether you were chosen for IRS auditing because of inaccurate or incomplete data, or your return was randomly selected to be audited by the IRS, the tax pros at The Levy Group of Tax Professionals can help. When you contact us for professional tax representation, we'll put our extensive knowledge of tax law and experience with IRS audits to work for you, providing you with expert advice to guide you through the auditing process with the most positive results possible. Our audit representation experts will help you to compile all of the necessary information and evidence required to support the information you reported on your tax returns, so you don't have to shoulder the full responsibility alone.
At The Levy Group of Tax Professionals, we understand that you've got other responsibilities to attend to outside of your IRS audit. That's why we provide comprehensive audit representation, acting on your behalf so that you don't have to attend the audit or exam. Once the IRS auditing process is complete, our tax experts can even advise you on steps to take so that you can avoid tax audits in the future! For more information about our tax representation services, contact us by phone or e-mail! We're available around the clock and we offer emergency services so you can receive expert tax guidance when you need it most. Our IRS audit experts will gladly answer any questions that you may have, so contact us to receive your free estimate and get started with our professional audit representation today. 
tax audit
irs audit
offer in compromise