Tax Penalties and Settlements
Are you currently struggling with an unpaid tax debt? If so, the amount of stress you're under could be growing every day. With penalties and interest growing larger the longer the debt remains outstanding, you could end up with a sizeable debt that you just can't get out from under. Fortunately, The Levy Group of Tax Professionals is here to help Cleveland residents who are currently struggling with tax liabilities. We'll work as your tax advocate and find a way for you to settle your debts with the IRS. Call us today to learn more about your options for tax settlement!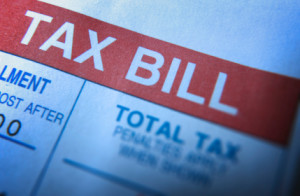 If you owe back taxes, your financial future is hanging in the balance. Any day now the IRS could begin taking measures to collect what you owe, and depending on the action taken, this could leave you without a part of your paycheck (through wage garnishment) or without your family's home and assets (thorough levies and liens). Fortunately, you do have options for tax settlements, and The Levy Group of Tax Professionals can help you to negotiate the best IRS settlement option. An installment agreement might be the best way for you to eliminate your tax debt, as you can pay over time, and we can assist you in working out the terms for such a settlement. Our licensed and insured professionals have over 22 years of experience helping individuals and business owners work out agreeable settlement and tax debt reduction options, so we'll be sure to find something that will work for you.
While you might assume that qualifying for a tax settlement option is a simple matter, it can be difficult for an individual to work out the right agreement with the state or federal authorities. When you trust The Levy Group of Tax Professionals to be your tax advocate, we'll help you navigate the paperwork necessary to apply for tax settlements. With our help, you'll have no trouble lifting the tax burden from your shoulders and finding a way to eliminate your debts. We may even be able to help you settle your debt for less than you owe!
Offer in Compromise
An offer in compromise is one of the most widely sought IRS tax settlement options, and that makes it difficult to quality for. Many taxpayers seek to take advantage of this type of agreement because it allows them to pay off their tax debts for much less than they actually owe. To qualify for an offer in compromise, you need to prove that paying off your entire tax debt won't be possible within a reasonable amount of time. Doing so can be difficult on your own, but with the help of the taxes settlement pros at The Levy Group of Tax Professionals, qualifying for this type of IRS settlement will be much easier. Call or e-mail us today to get started on your tax debt settlement.
Tax Fees and Resolutions
Tax Penalties
IRS Settlement
Tax Penalty Help
Tax Settlement